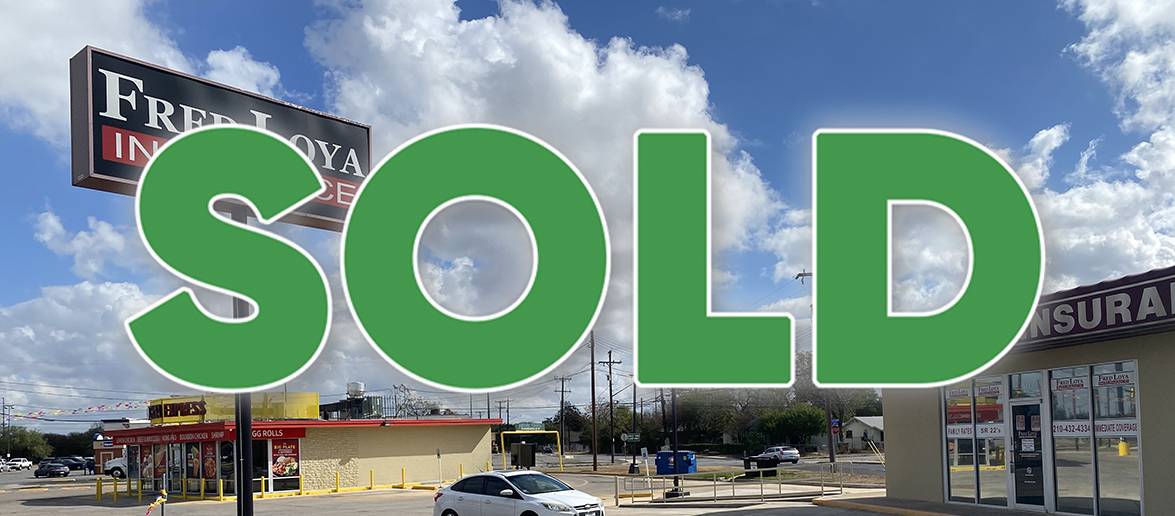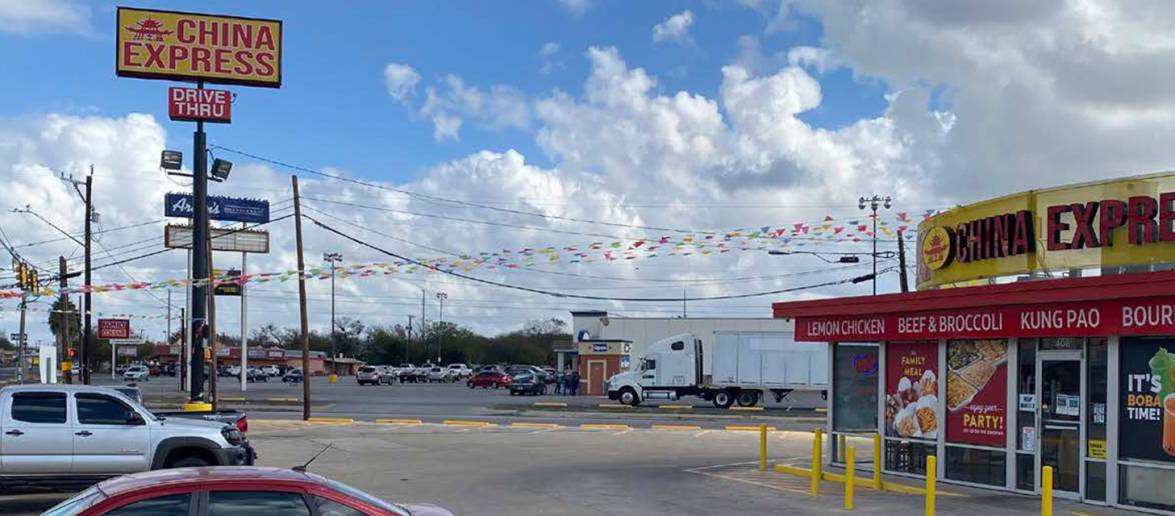 SOLD: Fred Loya Insurance NNN Two Tenant Investment
406 & 426 Enrique M Barrera Pkwy, San Antonio, TX 78237
Property Highlights & Information
Fred Loya Insurance: Corporate lease, $975m annual revenue (per Dun & Bradstreet)
China Express (with drive-thru): 7 year NNN lease with 17% rent increase in year 6. Lease is personally guaranteed. Tenant is an experienced restaurateur.
Significant improvements to the property this year including LED Lighting and a new roof with a 15 yr warranty on China Express

Over 145,000 population within 3 miles and more than 378,000 within 5 miles. And a daytime population of over 300,000 within 5 miles

Less than 3 miles to Port San Antonio and Joint Base San Antonio.
Joint Base San Antonio: Over 73k jobs generating almost $13B in after-tax income
Port San Antonio: Houses more than 80 organizations employing over 14,000, generating over $5.2B in annual economic activity in the region.
Available Opportunities
No Currently Available Opportunities
Demographic Information
Population (3m)
129,816
Average Household Income (3m)
$48,145
Traffic Count
Old Hwy 90 W (Enrique M Barrera Pkwy ): 17,456 VPD (Source: CoStar 2018)
SW 36th St: 18,942 VPD (Source: CoStar 2022)
Location